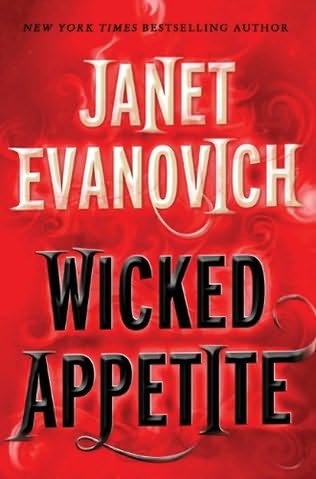 Synopsis:
BOOK ONE: LIZZY AND DIESEL SERIES. For centuries, treasure hunters have been eager to posses the Seven Stones of Power.  Now the Stones have found their way to Salem, Massachusetts, and so has Wulf Grimoire - an uncommonly dangerous man with uncommon talents and a hunger for the stones that goes way beyond ordinary.
Elizabeth Tucker is the woman he needs to find the Stones.  She's freshly transplanted from New York City to Boston's North Shore.  With a new job as a pastry chef at Dazzle's Bakery and an old house inherited from her Aunt Ophelia, her life is pretty much on track...until it's suddenly derailed by a guy named Diesel, a rude monkey, and a ninja cat.
Lizzy can handle the monkey and the cat.  She's not so sure about Diesel.  He's offering up his own set of unusual talents and promising to protect her from Wulf, the kind of protection that Lizzy suspects might involve guarding her body day and night.
The Seven Deadly Sins are pride, greed, lust, envy, wrath, sloth and gluttony.  That pretty much covers everything that is wicked.  Diesel thinks it also pretty much covers everything that's fun.  Lizzy thinks Diesel and the Seven Deadly Sins cover everything her mother warned her about.
---
I loved this book when I bought it in 2010 and I've loved rereading it three times since then.  Janet is a powerhouse writer and her Stephanie Plum series is great, her co-writing projects so/so good, her Alex Barnaby series is also quite good, but her Lizzy and Diesel series holds the most praise from me by far.  
Taken separately, the elements to love are: crazy comedy in the form of Carl the monkey who made his debut in the Plum series then disappeared for a permanent spotlight here, Lizzy works as a pastry chef so we read about kneading dough, mixing batter, chocolate icing, carrot and vanilla cupcakes, yummy bakery smells and it's ALL CALORIE FREE!  There's a steamy but no-touchy policy between Lizzy and Diesel, and I know I've mentioned the comedy once already, but it's there in spades with unexpected left turns and a spell gone wrong turning one character's ability to speak into garbledegook that is priceless.  I don't normally read snippets of adult books to my children, but I made the exception at least four times to read bits of this book to them and share the laughter.  
This is a light, silly, and super fun story.  I love that Lizzy is drawn into crazyville despite her denial and ends up surrounded by such a colourful, eclectic cast of friends.  It's a circus show that is so entertaining I've returned to it more than once and never been disappointed or felt the jokes were stale.  They remain just as funny, just as rewarding and you've just gotta read this book!
Miss Gevious

Sun, 08/31/2014 - 10:19