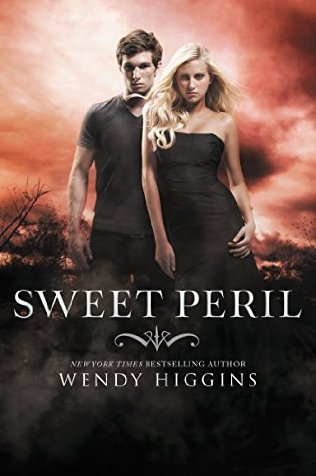 Synopsis:
Anna Whitt, daughter of a guardian angel and a demon, promised herself she'd never do the work of her father--polluting souls. She'd been naive to make such a claim. She'd been naive about a lot of things.
Haunted by demon whisperers, Anna does whatever she can to survive, even if it means embracing her dark side and earning an unwanted reputation as her school's party girl. Her life has never looked more bleak. And all the while there's Kaidan Rowe, son of the Duke of Lust, plaguing her heart and mind.
When an unexpected lost message from the angels surfaces, Anna finds herself traveling the globe with Kopano, son of Wrath, in an attempt to gain support of fellow Nephilim and give them hope for the first time. It soon becomes clear that whatever freedoms Anna and the rest of the Neph are hoping to win will not be gained without a fight. Until then, Anna and Kaidan must put aside the issues between them, overcome the steamiest of temptations yet, and face the ultimate question: is loving someone worth risking their life?
_________________________________________________________________________________________________
I loved the first novel in this series and I understand the flow of the story over a couple books, but this novel was all about plateau for me. Where it had been gripping and tense (and romantically intent) in book one, this one required Anna to 'gather her troops' so to speak. Though a fairly dangerous venture for her, it came across as biding our time for the real story to kick back into gear.
In addition to this plateau, we are taken through a somewhat cliche separation from Kai. It held echos of Twilight for me Step one: Meet the cute guy, sparks fly Step two: It's safer for you if I go away so I don't love you anymore (not) Step three: I can't live without you, I'm a mess, let's forgive each other and how sweet it is that we're back together.
The majority of this book is based on step two, which, in conjunction with the ho-hum collection of allies felt slow and draggy as far as plot goes. My last disappointment was the absence of Anna's prayers which we saw in book one. At times of trial, without the novel having a huge Christian kick to it, Anna would quietly offer up prayers in her mind and that was a sweet part of her personality that was completely missing in book two.
The pacing picked up quickly at the end which I was so happy to get back to! This bodes well for book three, Sweet Reckoning, which I'm looking forward to reading now.
Miss Gevious

Sun, 05/17/2015 - 13:45