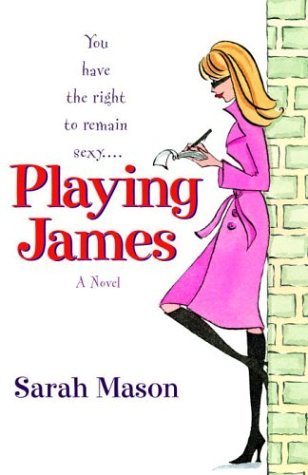 Synopsis:
Plucky Holly Colshannon has a flair for the dramatic, a nose for trouble, and the remarkable ability to smile through any indignity-though her latest assignment is about to test her mettle.  Newly "promoted" to crime reporter for the Bristol Gazette, she must shadow the unsmiling (though undeniably delicious) Detective James Sabine through his action=packed days, and then capture all the danger and thrills of a cop's life in a daily column for the rag.
Well, on the bright side, she gets her own byline.  On the down side, delectable James is hardly overjoyed to have her around.  But soon her columns are a hit with readers who can't get enough of her personal adventures riding shotgun with the sexy crime stopper.
Who ever expected law and order to be so romantic?  Certainly Holly's rugby-playing boyfriend and James's super-gorgeous fiancee are enough to keep any sparks of electricity in check?  In the end, though, love always evens the score...
---
Fun with a capitol "F" applies to this snazzy little novel.  There is great over the top befuddling clumsiness that leads to some classic comedy sections.  I was laughing and happily sharing the glee with my girls from this book.  I love a book with some feisty banter and these two characters just can't seem to ever rub the 'right' way with what they say and do.  Great fun in these pages.
This isn't an intense, nail-bitter crime scenes novel and it doesn't need to be.  The focus is primarily the romantic comedy and it's richly written.  Fiction is forgivable in creating scenes of, 'what if' and Sarah does it beautifully.  
The pacing is just right and the setting mundane enough that it sets off the bright comedy even more.
Where this novel falls just below my best rating is the transparency of certain minor characters and it takes a while for our major ones to catch up which took a titch too long for me.  Plus, this novel is not a series which I think it had the potential to be and am sadly disappointed it isn't.  That's not really a reason to rate a book less than it's potential but I throw it in here for my own sake!
Miss Gevious

Mon, 09/29/2014 - 17:41