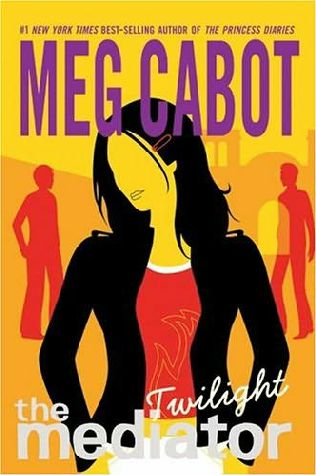 Synopsis:
Suze has gotten used to ghosts. They wake her up in the middle of the night. They haunt her locker at school. She's even spotted a few down at Carmel Beach. Suze is a mediator, after all, and communicating with the dead is all in a day's work for her. The last thing she ever expected was to fall in love with one: Jesse, a nineteenth-century hottie.
________________________________________________________________________________________________
This is a first for me, to review an entire six book series in one go. This smaller sized, young adult series was a hit with me for a light, summer read this year. If you've got time on your hands, you can gobble a book a day easily and I recommend highly that you not read other novels in between this set. Highly satisfying, at times funny, at times teary, this touching but slightly odd ball story will stay with you after you've finished visiting everyone at the close of the series.
What I loved over the duration of all six novels was the romance that meandered and took time. Oftentimes novels are pressured to have the meet and greet, the smoulder, the everything happen all at once before the final page hits all too soon. It was a carefully measured romance and the timing of everything was just right which is a tricky accomplishment. The odds are insurmountable between Jesse and Suze - the guy's a ghost after all. But as much as Jesse is learning to adapt as the years go by and the world changes, his sense of chivalry and being a gentleman never leaves him and that alone is enough to make any girl's heart go pitty pat.
Suze herself is no slouching daisy. This little kick boxing gal has an adult sized maturity at times that keeps us older young adult readers from excessive eyeball rolling at teen angst. This is key due to the already stretched thin limit on fiction believabilty with good and bad ghosts, good and evil mediators, and eventually time travel - say what?
I loved the setting of Carmel Beach in Northern California with the beaches playing a part at times. I loved that Suze's school is in an old monastery and her mentor is Father Dominic. It lended a gentler, softer 'help and bring peace' thinking to balance Suze's tendency to barge into everything and fix it quickly due to her upbringing in a no nonsense New York.
This series was written and finished over 10 years ago now, but I see that Meg is writing a seventh installment due out February 2016. You can be sure I'll be looking into that novel when it hits the book store shelves.
Miss Gevious

Wed, 07/08/2015 - 08:23