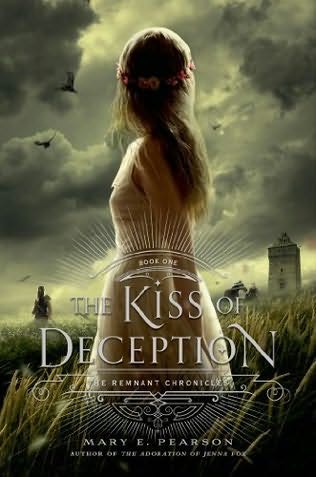 Publisher:
Henry Holt and Company, 2014
Synopsis:
BOOK ONE: REMNANT CHRONICLES. In a society steeped in tradition, Princess Lia's life follows a preordained course. As First Daughter, she is expected to have the revered gift of sight - but she doesn't - and she knows her parents are perpetrating a sham when they arrange her marriage to secure an alliance with a neighboring kingdom - to a prince she has never met.
On the morning of her wedding, Lia flees to a distant village. She settles into a new life, hopeful when two mysterious and handsome strangers arrive - and unaware that one is the jilted prince and the other an assasin sent to kill her. Deception abounds, and Lia finds herself on the brink of unlocking perilous secrets - even as she finds herself falling in love.
Do you like rollercoasters? I loved them growing up and being part of the HCES band at school meant I could have a free day at Wonderland each school year with my chum Sally. Our record was 7 times in a row on the DragonFyre until she threw up and we had to take a break. Ahem.
After college, in my fearless young adulthood, to impress a boy (surprise, surprise) I went skydiving with him. It wasn't a cushy tandem jump either. We had to jump in singles from 3,000 feet. It all went fine until I landed smack dab on the roof of my instructor's car. (In my defense, he'd parked right next to the drop zone.) But never fear! That boy I was trying to impress so badly eventually became my husband and my broken tailbone that I laughed off that day saying I was fine! Just fine! eventually forgave me. It's not like you can put a cast on your bottom! But for some reason after that experience, or perhaps it was meeting those little cartoon blue birds that chirped and flew in circles around my dazed head for a moment or two, I can't stomach roller coasters anymore.
What I love about books that read like roller coasters is I get to keep my feet firmly on the ground! And this novel is certainly similar to a fast-paced adventure ride.
This book was greatly enjoyed by both my daughter and myself. I get so much satisfaction in chatting excitedly about plot lines, characters and twisty turns with her when we've read the same book. It also reinforces for me that good fiction is open to all age groups no matter the genre label it is given.
As much as the title lends itself to a romantic mind set, this is a suspenseful action novel with surprising plot curves that leave you out in left field saying, 'Hey! I thought we were all over here!'
The grammar and dialogue are excellent, the slightly historical feel lends credibility to our entire environment and the people's interactions in it, and the twisty turns are quite well done overall. Not to let the rabbit out of hat but I smiled when my daughter had the exact same reaction on the last page. "Aw man!" The next book in this series, The Heart of Betrayal, is not due out until July next year.
Miss Gevious

Wed, 11/12/2014 - 15:47