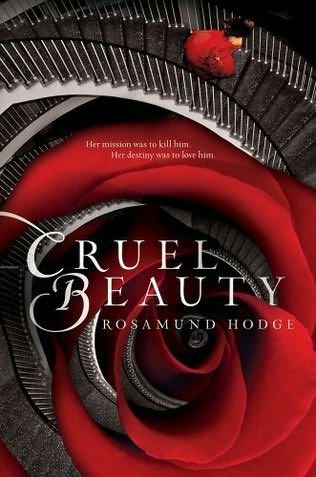 Synopsis:
Betrothed to the evil ruler of her kingdom, Nyx has always known her fate was to marry him, kill him, and free her people from his tyranny.  But on her seventeenth birthday, when she moves into his castle high on the kingdom's mountaintop, nothing is as she expected - particularly her charming and beguiling new husband.
Nyx knows she must save her homeland at all costs, yet she can't resist the pull of her sworn enemy - who's gotten in her way by stealing her heart.
---
This is a great review with Halloween around the corner because it is darker than you think in these pages.  I was drawn to this book when it was released in April this year due to an amazing, spectacular cover and Hello!  Beauty and the Beast modernized?  Yes please!
In some ways, this book met my full expectation of being an intense page turner that draws you in.  Where it tainted that expectation was how twisted it became.  
Nyx is very honest with herself and us as readers about who she is.  Thwarted in her attempts to earn her father's love, she is bitter about her fate in having to marry the evil ruler and probably die in the process.  She hates her twin sister who is spared a heavy destiny, but Nyx knows it's not her fault and feels guilty about hating her.  I couldn't relate to her bitterness, but her honesty was key in creating any kind of sympathy with us as readers.
Overall, the story is much darker than the beloved Disney story and to a certain degree, I think with a Young Adult audience, it needed to be.  But the extent of goth/horror was a bit excessive and I will not be passing this on to my daughter just yet.  We loved the Lunar Chronicles by Marissa Meyer, modernized versions of Cinderella, Rapunzel and Red Riding Hood and as complex and different as they are, they are not horror stories like this one turned out to be.
Miss Gevious

Sun, 10/26/2014 - 07:54