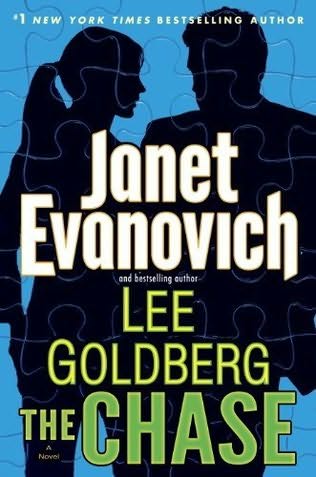 Synopsis:
BOOK TWO: O'HARE AND FOX SERIES.  Internationally renowned thief and con artist Nicolas Fox is famous for running elaborate and daring scams.  His greatest con of all: convincing the FBI to team him up with the only person who has ever caught him, and the only woman ever to capture his attention, Special Agent Kate O'Hare.  Together they'll go undercover to swindle and catch the world's most wanted -and untouchable-criminals.
Their newest taret is Carter Grove, a former White house chief of staff and the ruthless leader of a private security agency.  Grove has stolen a rare Chinese artifact from the Smithsonian, a crime that will torpedo U.S. relations with China if it ever becomes public.  Nick and Kate must work under the radar-and against the clock-to devise a plan to steal the piece back.  Confronting Grove's elite assassins, Nick and Kate rely on the skills of their ragtag crew, including a flamboyant actor, a Geek Squad techie, and a band of AARP-card-carrying mercenaries led by none other than Kate's dad.
A daring heist and a deadly chase lead Nick and Kate from Washington, D.C., to Shanghai, from the highlands of Scotland to the underbelly of Montreal.  But it'll take more than death threats, trained henchmen, sleepless nights, and the fate of a dynasty's priceless heirloom to outsmart Fox and O'Hare.
---
This book was a pleasant surprise.  Teaming together for, The Heist, the first book in the O'Hare and Fox series, Janet and Lee were, for me, a disappointment.  As a seasoned reader of Janet's I could easily see where Janet had contributed with her fast-paced savvy style and where Lee had written his history loving (plot slowing) style.  I guess I wasn't alone in my early criticisms because this second venture between Janet and Lee was a much smoother and much better read.
The Chase is a nicely plotted book with something new around every corner.  I liked how the big steal came and went in the first few chapters but like a massive spill of juice on a white kitchen floor, there is a lot of mopping up that occurs afterwards.  With the focus of the story on damage control it made for a fresh story line in a fairly predictable action novel.
I mentioned at the beginning of this review that the transitions between writers was not so easily found.  This time round, Lee was able to insert his love of historical tidbits without overdoing it taking his written parts from ho hum to how 'bout that.  As for Janet, nobody but nobody does action sequences quite like her and we are well rewarded with more than a few of those in The Chase.
This book was fun, entertaining and skims quickly along the surface of your mind.  This has all the classic features of a good weekend read written all over it.
Miss Gevious

Sat, 03/15/2014 - 10:47