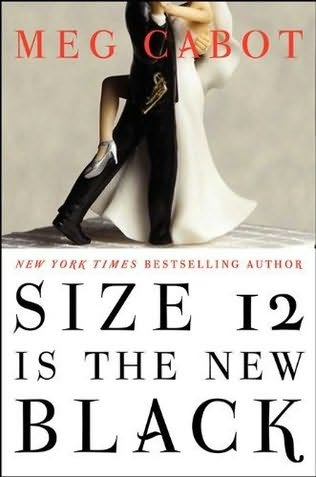 Synopsis:
BOOK FIVE: HEATHER WELLS MYSTERY SERIES.  With her upcoming nuptials to PI Cooper Cartwright only weeks away, Heather's already stressed. And when a pretty junior turns up dead, Heather's sure things can't get worse - until every student in the dorm where she works is a possible suspect, and Heather's long-lost mother shows up.
Heather has no time for a tearful mother and bride reunion. She has a wedding to pull off and a murder to solve. Instead of wedding bells, she might be hearing wedding bullets, but she's determined to bring the bad guys to justice if it's the last thing she does . . . and this time, it just might be.
---
I've had the pleasure of reading Meg Cabot's other works, including a previous one in this series and I stand by my earlier statement that she is a good go-to author in between my favorite authors. 
Meg does a great job of giving us a step-by-step daily job view of working at a college residence in the United States, and the stressors of getting married (both of which Meg herself has experienced!).  There are also some nice spots of humor to be found in these pages as well so I tip my hat to her on that.
The murder mystery component was a bit on the lighter side but books like this skim many genres - romance, suspense and murder mystery.  Where this book falls short on my ratings is the intensity.  I'm not sure myself what magic must be mixed into the pacing or twist of events or descriptions of the motivations of the characters, but the intensity that could so easily have been rushing us through the pages to see if they do get married and who is the killer was just....oh, that character?  Uh huh, okay, well, I guess they'll get married now and the book will be done.  Yup.  Okedokey.  The end.
You never want a 'blah' feeling at the end of any book or the sense that it was less than it could have been.  I still award full marks for the idea of the story itself and the humor I mentioned earlier.  Humor, like intensity is a picky little gift that does not lend itself to many writers easily, but Meg has that touch - much to hers and our benefit as readers.
Overall it was okay, but I felt it could have been much more which brought out my stalemate rating.
Miss Gevious

Sat, 01/04/2014 - 16:30